The reason of using the expression "Distinctive Port" in all our labels is that since the very beginning this Company tried to depart from the others.

Aged in very old french oak barrels, showing very intense and persistent aromas and flavors, on the mouth, elegant and unctuous... a unique style and market targeting:

The single Dry White Ports range in the Port wine trade:


3 YO Dry White
The Dalva Dry White ages during three years and is quite floral, with a lot of citrus on the nose, it is a light Port wine, slightly bitter at the end, should be tasted very chilled.
Optionally can be enjoyed with a lemon slice, or as a long drink with tonic water.
Port tonic or long drink
2 / 3 tonic water
1 / 3 of Dalva Dry White
1 slice of lemon or a mint leaf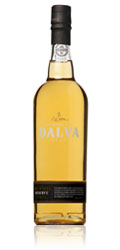 7 YO Dry White Reserve
The Dalva Dry White Reserve
, blending dry white with an average of seven years old, therefore the golden straw color, making it a gourmet Port.
The floral and dry apricots notes of this drier style will be enhanced when accompanied by delicious gourmet combinations.
Dalva Dry White Reserve
can still be enjoyed simple, with a serving temperature that will vary between 10ºC and 12ºC.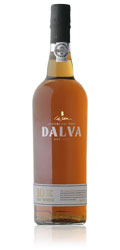 10 YO Dry White
The
Dalva 10 Years Old Dry White
, has a golden color, elegant aromas of ripe tangerine and dry fruits in a delayed aftertaste. On the mouth it reveals a freshness and a distinctive medium-dry finish, the profile that calls for the
Dalva 10 Years Old Dry White
as an aperitif Port wine before a meal.

15 YO Dry White
During 20 years, the Chef Miguel Castro e Silva has participated in Port wine tastings, experiencing combinations with this nectar, always trying to depart from the classical dessert.
After an extensive tasting discovering the vast stock of C. da Silva, arose the idea of creating a White Port with dry and open profile, thought to act as a balm, with a unique structure and color, an amber color with golden tints, highlights its potential when tasted with foie gras, orange cake and tuna based entrees.
Thought to taste at the table, but not only,
DALVA Lote Miguel Castro Silva
shows qualities of a Port wine thought to a simple tasting, served between 12º to 14º as an aperitif before a meal.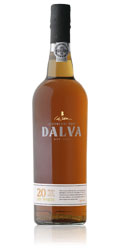 20 YO Dry White
Dalva 20 Years Old Dry White
is a pioneer on presenting a 20 years Dry White, with a lower sugar content (dry white). Deep amber color, unctuous, with a pleasant fresh acidity and elegance in the aftertaste.
An aperitif Port wine, accompanying a foie gras, but also, thanks to the long aging, an outstanding digestif, served with an almond tart or just plain.